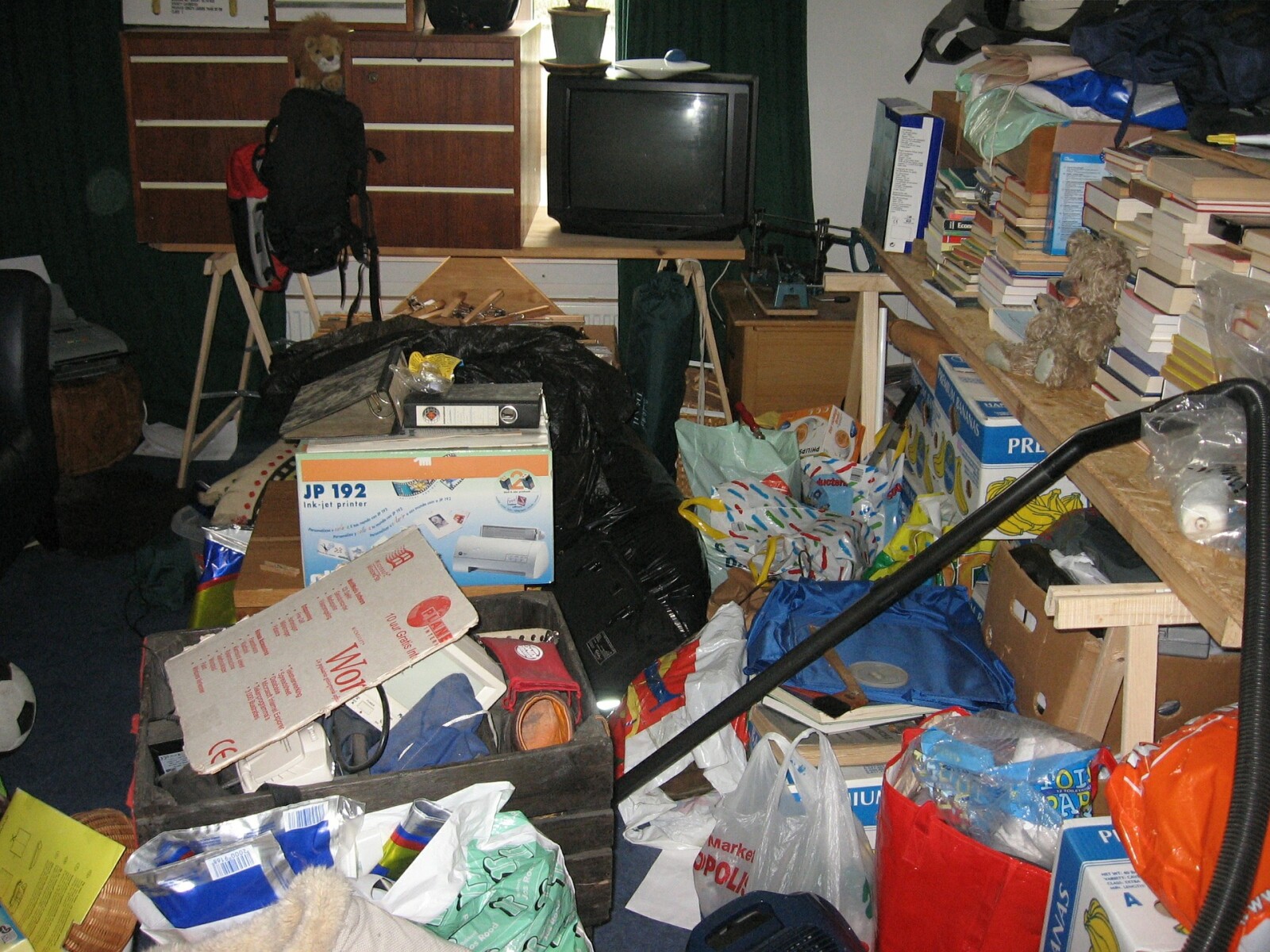 You have begun the journey to reduce the STUFF in your life, in your home. You are ready to enjoy the peace that a decluttered home can bring…
EXCEPT that you have all this stuff to get rid- and you don't know how???
There are basically 5 options to get rid of the items you have decluttered.
Trash

Sell

Donate

Recycle

Repurpose
Trash
When I go through my home to declutter and reduce the stuff, I carry a trash bag (or box) with me because I will always come across trash, BUT not everything I no longer want is trash. IF there is an item that is still I useable condition it is not going to go in the trash…
Trash is trash but what do we do with the rest of the stuff?
Sell
This is a great option especially if you are saving up for something, paying off debt, or want to use the money to treat yourself to something special for all your hard work! We have all heard the saying, "One man's trash is another man's treasure!" LOL
If you think you have items that are worth selling, do a quick search, and see what other people are selling them online. Decide if the price is worth your time and go from there.
Don't know where to sell online?
EBAY- pretty much anything
AMAZON- pretty much anything
CRAIGSLIST- pretty much anything
FACEBOOK MARKETPLACE- pretty much anything
LETGO app- pretty much anything
POSHMARK- name brand clothing
DECLUTTR- books, CDs, DVDs, Video Games, Tech
ETSY- handmade items, vintage clothing, books, stamps, collections
Now is selling online isn't your thing, you always have the option of a good old fashioned YARD SALE! (if you have the space to store items until the time is right) This is especially effective if you can get your neighbors to join you and have one big yard sale weekend! People love to visit multiple houses in one location.
Donate
If you are ready to just move items out of your house, don't have enough to sell, aren't looking to make any money, or would just prefer to bless others- a donation is the way to go!
So now the question is where to donate??
Local drop-off bins are an easy solution– Many local malls and shopping centers have drop-off bins that accept items. Pay attention to the rules on each bin; some are only for usable-quality clothing, others for books, still others for textile recycling.
Other donation centers (some offer drop off bins too) for clothing, household items, and furniture.
COMMUNITY AIDE
GOODWILL
SALVATION ARMY
Can't or don't want to leave your house? Schedule a pick up with the PURPLE HEART at www.purpleheartpickup.org
BOOKS
I have donated many books to our local library. Just call and see when and what types of books they are accepting. Often times they use these books for a fundraising book sale.
OR if you are looking to swap out the books you have for other books, check out BookMooch http://bookmooch.com
CELL PHONES- visit www.securethecall.org to donate cell phones and chargers that are given to women as 911 only phones for domestic violence
BONUS: DONATE AND RECYCLE THOSE BOXES
The AMAZON Give Back Box program allows you to mail items that you want to donate in their boxes. Fill a box with the stuff you don't need anymore. Visit www.givebackbox.com and print out a FREE shipping label!
Recycle
Recycling is probably not new to you as many places across the country offer it and some even require it. It is the process of recovering scrap or waste and reprocessing the material into useful products. Glass, paper, cardboard, plastic, and metals such as aluminum and steel are all commonly recycled.
If you are not already aware of what can be recycled in your area do a quick google search "your town" + recycle.
Often time you can recycle right at your curb through your trash company! But don't stop there, there may be recycling centers that take other items your trash company isn't set up for like electronics.
And bonus- if you have enough scrap metal or glass some places will even pay you for it!! So be sure to look in your area.
Office supply stores like Staples, Best Buy and Office Depot give you $2 in-store credit for each printer or toner cartridge returned for recycling.
Want to go above and beyond to help eliminate waste? Check out these recycling websites:
www.Terracycle.com find brands that allow you to recycle their packaging
www.Recyclebank.com get points for recycling & turn it into savings
www.Greendisk.com mail in E-cycling for your computers and technology
Repurpose
Is there something you love and don't want to part with BUT you aren't really using? Consider repurposing it!!!
What do I mean? Think of new ways to use the item or items that make them useful! We can reuse items to create something new or give it new life.
Create a quilt out of old t-shirts, baby clothing or blankets
Old sweaters and flannels can be made into mittens, hats, or scarves.
A fresh coat of paint can bring furniture and household items back to life and give them a new flavor.
You can turn an old ladder into a bookshelf.
The ideas are limitless!! Just google repurpose + "item" and see what pops up!
There are lots of options out there to help you get all that stuff out of your home- don't let it overwhelm you. Just pick one and go with it!!
TELL US WHAT YOU ARE DOING TO MOVE THAT STUFF OUT OF YOUR HOME?