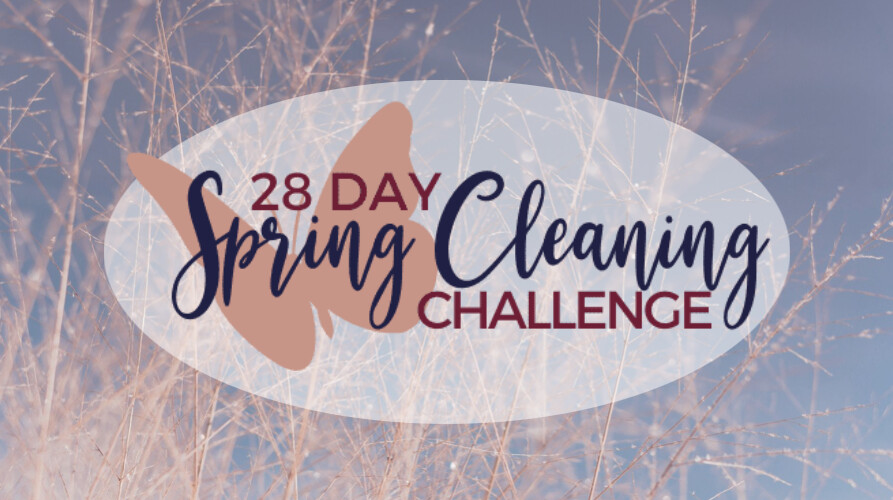 It's that time of year again! If you are like me you are excited about SPRING!
Warmer weather, more sunshine, things growing and new birth....
Truth be told I'd like to live somewhere that is spring 6 months out of the year, LOL Honolulu maybe?
But I digress...
Spring also means SPRING CLEANING, now try to contain your excitement for just a moment (insert sarcasm) -
It doesn't have to be this huge task that we dread. I am positive(ish)
Expets actually say that spring cleaning can give you more energy and make you more productive in other areas of your life too! I am ready to put that theory to the test- want to join me?
I mean, nobody can really argue that a clean and organized home doesn't make you FEEL better, right?!
But that brings up a good point... if you home is in need of a good decluttering, I recommend you taking the time NOW before we begin to spring clean to declutter your home.
Did you just instantly feel overwhelmed? anxious?
No worries boo- I got you! Check out my blog:
Back to spring cleaning...
(I did it again smh)
This year I am launching a
28 Day Spring Cleaning Challenge
- 28 days allows for a doable tasks each day that doesn't kill your entire day- especially if you have a day job, homeschool or care for others. And we get to do it with friends...
My favorite way to do things for 5 reasons:
1. Sharing- I like to talk about stuff with friends
2. Accountability- yes, I need someone to kick my butt into shape sometimes too
3. Support- when I hit a snag, I have people to ask who are on the same journey
4.Comunity-let's me know I am not alone
If you are not already in the facebook group
HEALTHY HOMES & FAMILIES
you will want to join to follow along with us for this challenge! There will be a checklist of daily tasks, daily posts, videos, make your own cleaner recipes, giveaways and more!
ARE YOU READY TO JOIN THE FUN???
Click
HERE
to get the Spring Cleaning Challenge Checklist emailed to you along with a reminder the day before we launch!
Also, be on the look out!!! (I am too excited to wait to share)
I will be launching my course CHEMICAL FREE HOME MADE SIMPLE!!
You guys this is going to be AWESOME!! It will not just be on education and the who, why & what... but will include a sustainable step-by-step plan you can do monthly to get rid of the bad stuff in your home and heal your family!!
Ia m super excited to share this with everyone!!