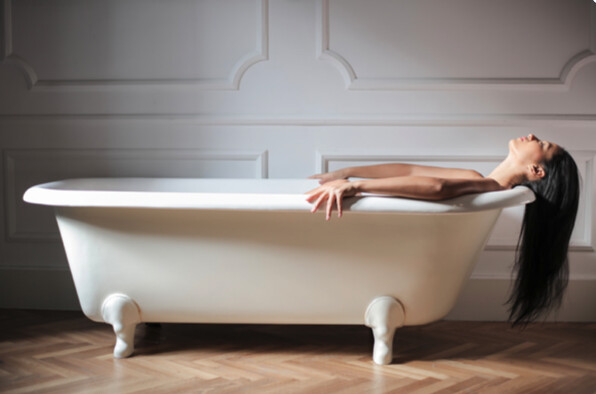 Has it been one of those days? weeks? months? Maybe even years? Or maybe you are just looking for a way to indulge yourself in lavish pampering…. whatever the case I promise you found the right place!!
I am a bath girl!

I take baths when I am feeling under the weather, have sore muscles or crampy, when I need time to myself, or sometimes just because!
When I was seeing a functional doctor about my autoimmune issues, she actually "prescribed" baths for me. She told me as much as I am able, and recommended 3x week, to take a therapeutic soaking bath.
Stress can have serious effects on your overall health.
Keeping my stress in check was key to keeping my autoimmune issues in check.
But I have evolved and discovered many different bath combinations for many uses. But by far
MY FAVORITE
bath for relaxing, destressing, and feeling my best self is the Stress Away Coconut Bath!!
When making this at Oily Christmas Open Houses it is always a favorite!!
Stress Away Coconut Bath Basic Recipe
Combine all ingredients in a pint mason jar. Screw-on lid and shake.
When ready to use, dump into warm bathwater.
I am telling you it will make you feel the most luxurious you have ever felt, and your worries will melt away!! Your skin will be super soft, your heart will be lighter, and your whole body more relaxed!!
Now if you fall in love with the bath as much as I did, this is what you do:
Stress Away Coconut Bath Bulk Recipe
Combine all ingredients in a
large glass jar
. Stir well and place the lid on the jar. When ready to use, using a
one-cup scoop
, scoop into warm bathwater.
This makes it so easy to enjoy a bath at any time.
It is also super easy to bless someone else with too!!
Want to learn more?
A community for families that are looking for natural solutions for their homes & families in a judgment-free zone!! We learn and grow together through education and fun challenges! Kind words and encouragement live here!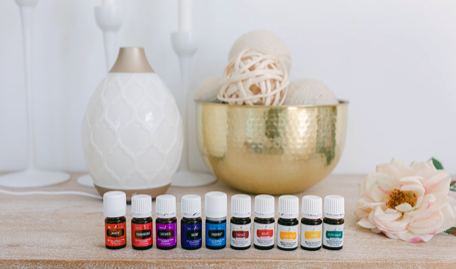 We will cover quality, safety, and usage. 12 oils will be explored and how we can use them in our daily life.
With things like cancer, autoimmunity, infertility, and other health challenges on the rise, there is no time like the present to kick all those nasty harmful chemicals in your everyday products to the curb, and replace them with essential oils and oil-infused products! It is time to give your body what it deserves: clean products that support rather than hurt your body.