Linda Myers
cleanse, clutter, debt, debt free, financial freedom, goals, home, kitchen, meal planning, money, organize, spring clean
Join us as we clean out the pantry & freezer....
and save some money in the process!!
Think spring cleaning meets money-saving marathon- LOL
Today is the start of my March budget-saving challenge: Eat out of Your Pantry & Freezer Challenge. Eating out of your freezer and pantry for a month (or even a week or two) will help you reduce waste, identify meals your family enjoys, spring clean your kitchen and save money!!
This Challenge is totally customizable to your family situation and yet challenging at the same time!!
Will you join me?
You get to decide

if you want to commit or watch on the sidelines! If you are not already in my FB group- I highly encourage you to join b/c we will be having fun, sharing our journey and supporting each other!!
Today I am going to share with you my 5 Rules for the Eat out of Your Pantry & Freezer Challenge!!
So let's get down to business!! Here are my 5 Rules: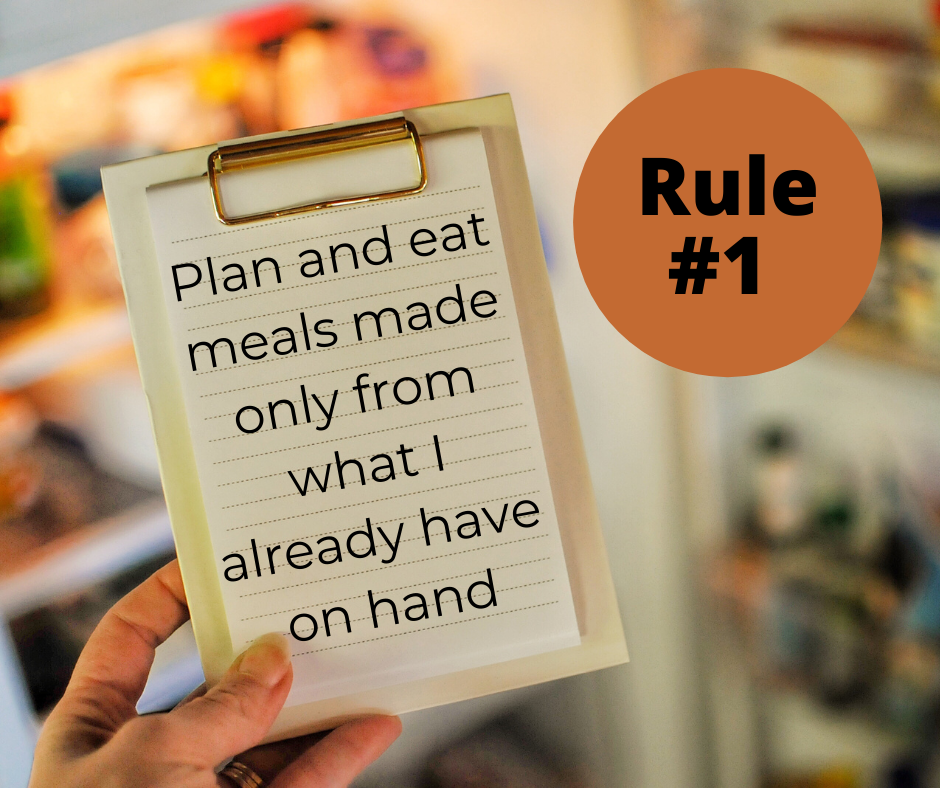 Rule #1: Plan & eat only what you have on hand
Now this should go without saying- I mean it's in the title of the challenge, lol. But it is a rule none less, so it must be stated in the rules. BUT don't miss the first part: PLAN. (I know, I stuck it in there) But the good news is that if you completed my
5 STEPS TO PREPARE FOR THE EAT OUT OF YOUR PANTRY & FREEZER CHALLENGE
you have the hardest part done!! (if not- go do it)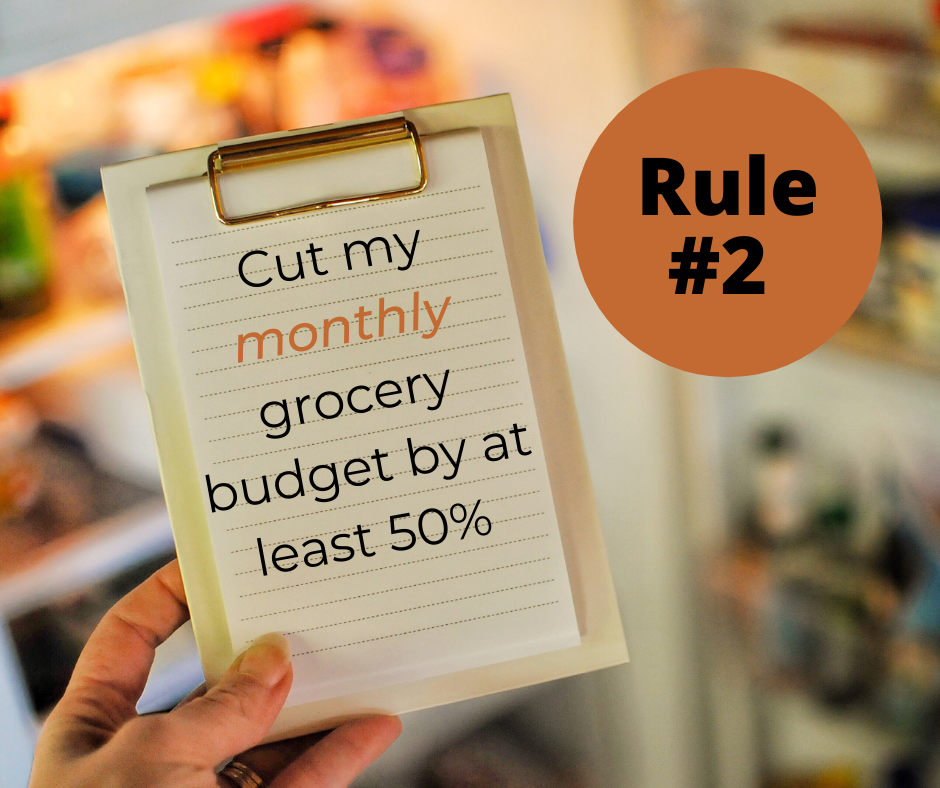 Rule #2: Cut your grocery budget
You must spend less than you usually do. This is a deal-breaker also because this leads back to why you are doing this challenge. What are you planning to do with the money you saved this month? Are paying off debt? Saving for vacation? Planning a special purchase?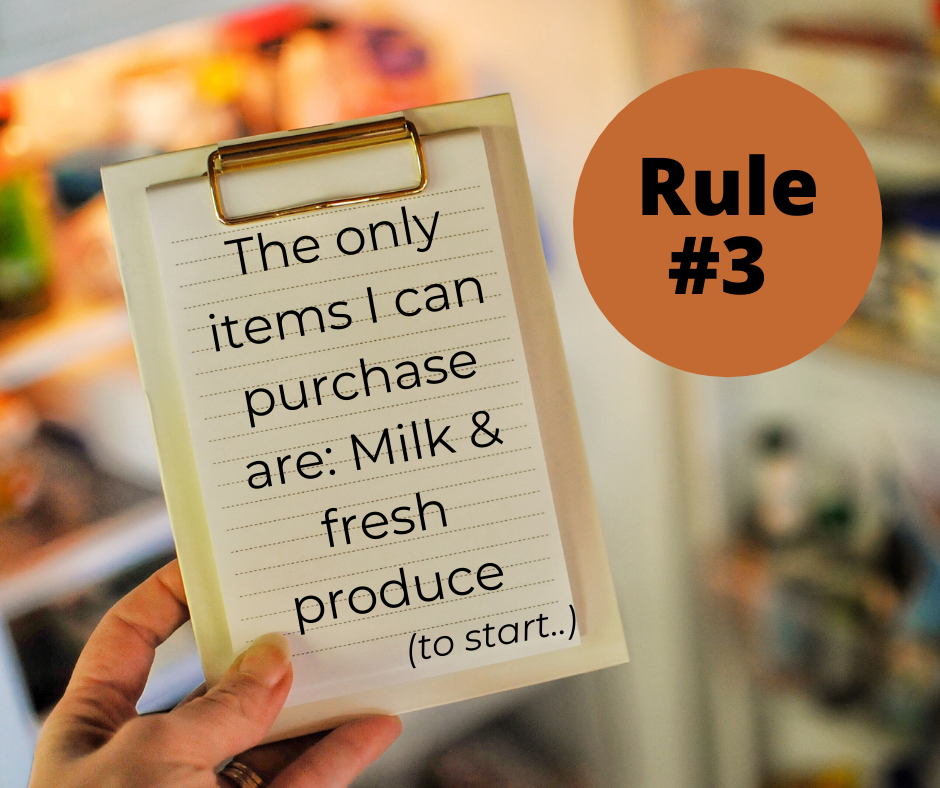 Rule #3: Allowed purchases
So this may seem like a contradiction from Rule #1, but in our home fresh produce and milk are staples and these items can't be stocked up on as easily. Oh, and I made the rules. lol. But I am strictly limiting what I am going to purchase for at least the first two weeks.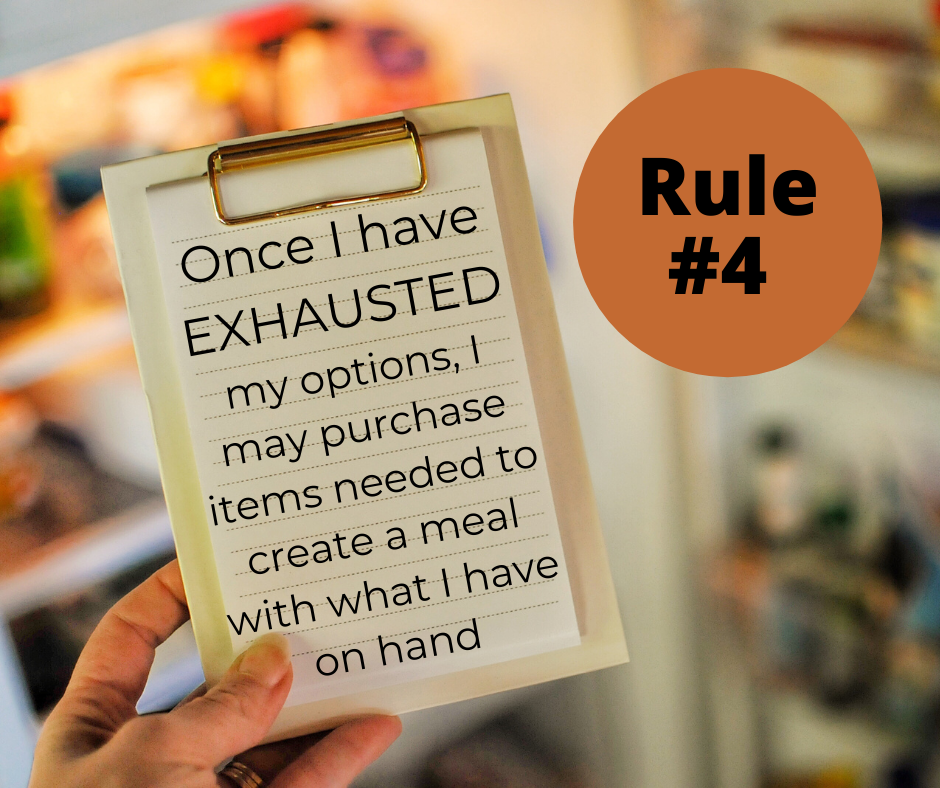 Rule #4: Additional purchases
Okay so more exceptions to Rule #1, once you have exhausted all your meal options, you may purchase ingredients needed to COMPLETE what you need for a meal. For example, if you have all the ingredients to make lasagna except the ricotta cheese- at this stage in the game I'd allow myself to purchase it to complete that meal.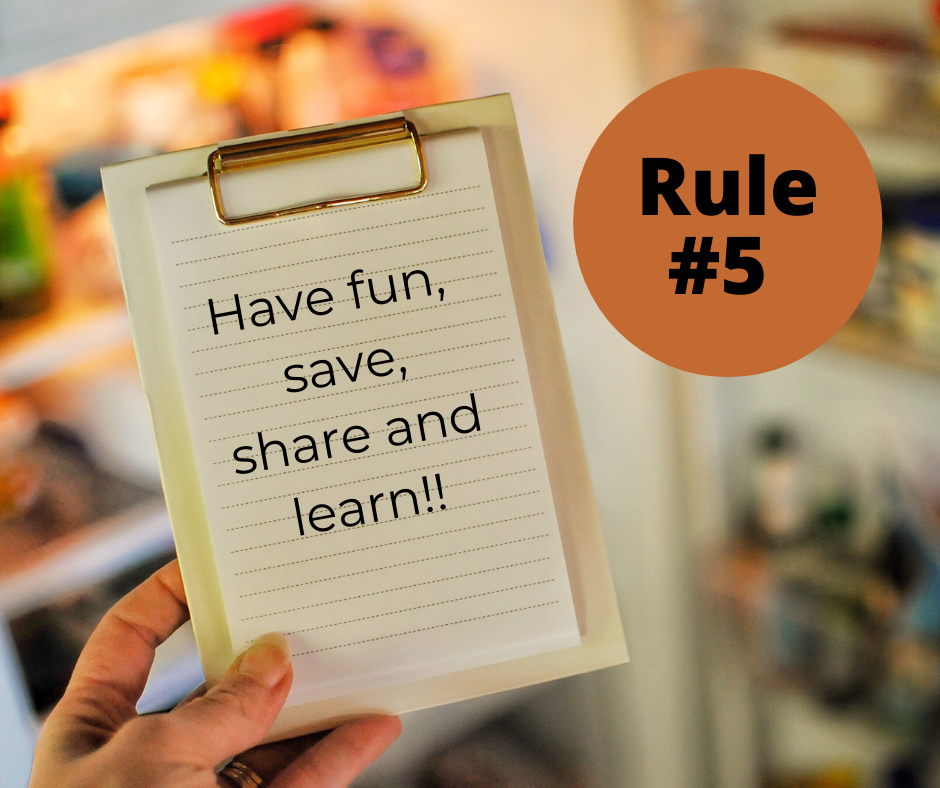 Rule #5: Have fun, save, share, money and learn!
At the end of the day, I want this to be a fun, money-saving, and educational experience!! This is not the challenge that is meant to break you- we do the best that we can. Don't skip that middle word- SHARE- I want to encourage sharing in our group your wins, questions, and progress!! Community is so important!! If you are not in my
FB group
, what are you waiting for?? Click
HERE
to join today!
Want to know more about the challenge? Want to join me for the March Budget Saver: Eat out of Your Pantry & Freezer Challenge?
Join
Faithful & Financially Free Families
today!
Wait! I almost forgot...
If you join my challenge and invite friends to join too- you are entered to win a grocery store gift card: one for you and one for your friend!!!